Elite European Soccer Predictions May 4-6: Manchester City face title defining clash with Leicester City
There are just two games left in the English Premier League season and Manchester City sit in the driver's seat for the title.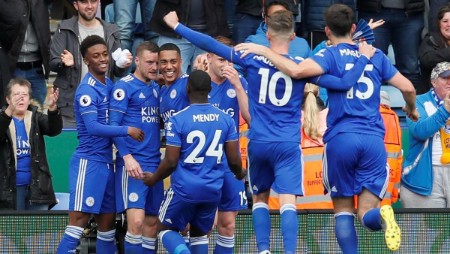 The Cityzens overtook Liverpool at the weekend and sit one point ahead of the Reds. Pep Guardiola's team will take on Leicester City in a game that could edge them closer to the Premier League title.
Saturday, May 4th
Celta Vigo vs. Barcelona
Barcelona have already wrapped up the La Liga title and head to Celta Vigo with little to play for on Saturday. Barcelona have a squad full of top-class players, but they will be coming off of a Champions League semifinal match against Liverpool. The Saturday fixture will come three days before their second leg match against Liverpool in England.
Celta Vigo have everything to lose and gain against Barcelona. Just two points separate Celta Vigo from the relegation zone. A loss could see them fall into the bottom three depending on results elsewhere.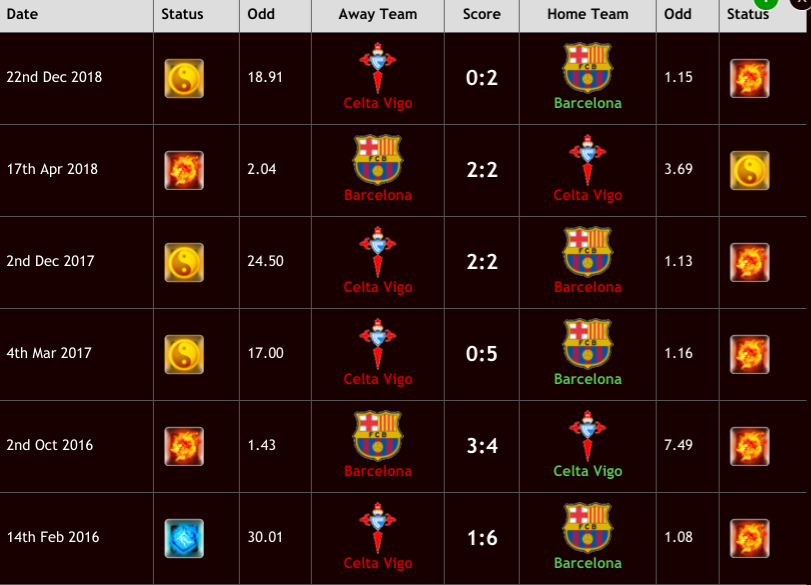 Barcelona manager Ernesto Valverde could rest his players. He has been giving his stars such as Lionel Messi and Luis Suarez some time off lately, playing them only half the games. Even without the duo, Barcelona are unlikely to drop points to Celta Vigo.
Winner: Barcelona: 
Sunday, May 5th
Lazio vs. Atalanta
Lazio meet Atalanta in a preview of the Coppa Italia final. Their Serie A meeting will take place two weeks before they play again in Rome in the cup final. This is a huge game as Atalanta sit in fourth place in the league which would allow them to qualify for the Champions League for the first time ever if they can stay there.
Lazio are chasing Atalanta in the league and a win would see them draw closer. Five teams are fighting for the final Champions League spot in Serie A right now in what is a fantastic race to watch.
Atalanta are undefeated in four of their last six games against Lazio. But Lazio are playing at home, which will play into their hands. Lazio did lose their last home game, however, to the league's worst team. Despite being good at home, Atalanta are on a mission and will pick up another valuable three points.
Winner: Atalanta.
Monday, May 6th
Manchester City vs. Leicester City
Manchester City face a stiff test on Monday night as Leicester City arrive at the Etihad Stadium. A nervy Manchester City defeated Burnley on Sunday afternoon to move back to the top of the table. Sergio Aguero's shot landed just an inch within the goal line to give the Cityzens the win.
Leicester City are undefeated in five of their last six matches. Since the arrival of ex-Liverpool manager Brendan Rodgers in February, the Foxes have completely turned around their season.
Rodgers' players knocked off Arsenal last Sunday in a shock 3-0 win. They have the opportunity to do the same against Manchester City.
Leicester City defeated Manchester City in December and have the opportunity to alter the title race again. Leicester City are undefeated in three of their last four matches against Manchester City in all competitions.

Will there be a twist in the title race? It is difficult to see as Manchester City are a juggernaut. They are the reigning champions for a reason and despite not playing as well as earlier in the season, are finding ways to win.
Winner: Manchester City
The post Elite European Soccer Predictions May 4-6: Manchester City face title defining clash with Leicester City appeared first on NFL Picks | NHL Picks | Hockey Predictions | Winning Sports Picks | MLB Predictions | NBA picks | MLB picks | Soccer Picks.