Wow!
We lost -$2047.27 in affiliate commissions. Yes you heard right!
As you know bookies are paying the affiliates to invite players and of course they pay part of the players' losses
But what if everyone you invite is winning?
That is when you can go in negative commissions!
That means that all zcoder members that we invited are actually making profit!
PROOF: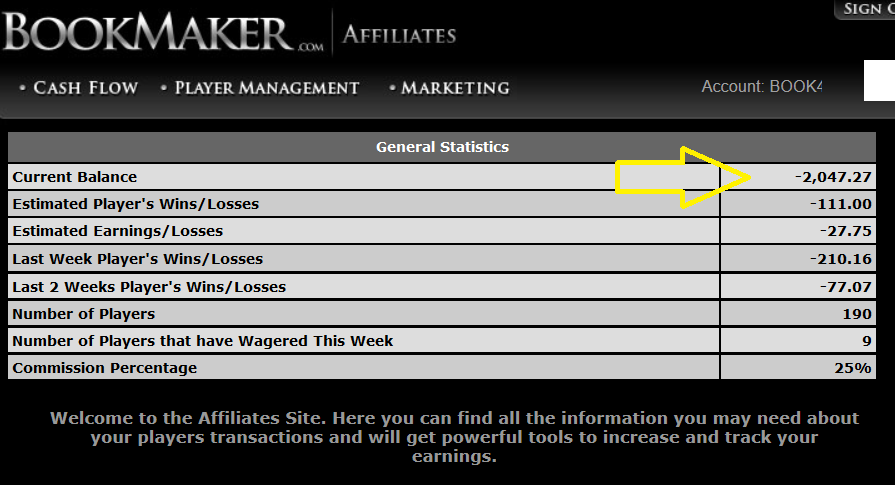 If you are still on the sidelines and missing all the action join us today and make your bookie cry!
The post I LOST 2047.27 appeared first on NFL Picks | NHL Picks | Hockey Predictions | Winning Sports Picks | MLB Predictions | NBA picks | MLB picks | Soccer Picks.