The NFL football season doesn't just mean great gridiron action and wagering on games each Sunday, it means fantasy football, too.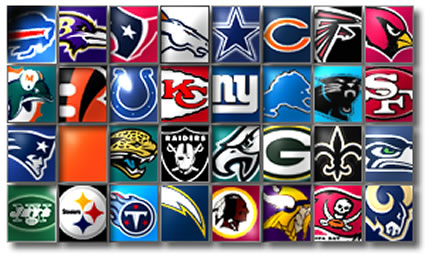 According to a 2017 Washington Post article, nearly 60 million people participate in fantasy football. Not only is it a way to be far more invested in an NFL season, but fantasy football is a great way to win big profits in wagering. Daily fantasy sports is a great way to earn profits every NFL weekend.
No matter which type of fantasy football you prefer, ZCode System has 5 keys to a successful fantasy football draft.
1. Ignore the other draft picks
It is difficult to ignore the other general managers in your fantasy football league. It is easy to get caught up in other GM's drafts. But too many fantasy football managers copy their rivals and a run on a certain position begins.
If two quarterbacks are taken back to back, it is common for managers to forego their draft board and grab an unscheduled pick. If you planned to take a player 10th overall, don't be rushed in taking him 3rd overall by your rivals.
2. Draft with your head
Often times, managers will select a player based on their love or admiration. Many managers are coaxed into drafting players who play for their favorite teams.
It is important to draft with your head and base selections on stats rather than selecting players who play for your favorite team.
3. Use mind games
Your fantasy league will be made up of fantasy managers that are fans of various NFL teams. You can use their fandom to help your draft.
By making rival fantasy managers believe you will draft their favorite players or members of their favorite team, you can influence their selections. You shouldn't draft with your heart, but there isn't anything wrong with influencing your rivals to do it.
4. Take an elite running back
Running back is the No. 1 position fantasy football players should target in the first round. There is a major gulf in the league's elite running backs like Ezekiel Elliott and middle of the road running backs like Jordan Howard.
An elite running back can be far more important than a top-rated quarterback. Running backs have the ball in their hands more than wide receivers and have just as much impact on an offense as a quarterback. Draft a running back first!
5. Be Patient with your quarterback
Too often fantasy managers immediately jump on a quarterback and shell out loads of fantasy money to land one. Although your quarterback will have a major impact on your team, don't be too fast to grab the most expensive quarterback.
You can still find elite quarterbacks outside the first round. Don't be afraid to see other fantasy managers take the likes of Tom Brady and Patrick Mahomes and rush into drafting a quarterback.
By utilizing these tricks of the trade, you should be able to improve your fantasy football draft this season.  
The post 5 Keys to a Successful Fantasy Football Draft appeared first on NFL Picks | NHL Picks | Hockey Predictions | Winning Sports Picks | MLB Predictions | NBA picks | MLB picks | Soccer Picks.