The English Premier League heads into gameweek 8 and will be headlined by an epic clash between league leaders Liverpool and Tottenham Hotspur.
The weekend will see nine other great matches but we are going to focus on some important fixtures for Sunday, October 27 along with the Liverpool versus Tottenham Hotspur match at Anfield.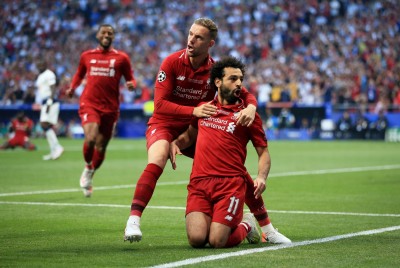 Arsenal vs. Crystal Palace
Arsenal host Crystal Palace at the Emirates on Sunday in a match that pits the league's fifth-placed team versus the sixth-placed team. Arsenal are one point better off in the table compared to Crystal Palace and the fixture at the Emirates will not be a walk in the park for the Gunners.
Crystal Palace went to the Emirates and won last season, 3-2. Their other fixture played at Selhurst Park ended in a draw. While Crystal Palace have been good against Arsenal previously, they just don't have the attacking players to win on Sunday.

Crystal Palace have scored just eight goals in nine league games. Don't expect them to get many goals against Arsenal, who are unbeaten at home this season. Look out for Arsenal striker Pierre-Emerick Aubameyang to score. He has scored in two straight matches against Crystal Palace.
Winner: Arsenal
Score: 2-1
Goalscorer: Aubameyang
Liverpool vs. Tottenham Hotspur
Liverpool are burning hot in the Premier League and lead the league by six points over Manchester City. The Reds did draw last weekend against Manchester United ending their eight-match winning streak to start the season. Still, Liverpool go in as the bookmakers' favourite against a slumping Tottenham Hotspur team.
Tottenham Hotspur are winless in three straight league games. Two of those match resulted in losses. Liverpool will feel good about themselves going into this game, but manager Jurgen Klopp does have a concern in defence. Centre-back Joel Matip could miss out with an injury while right-back Trent Alexander-Arnold has an illness. Klopp does have quality back up players to thrust into the team if needed, however.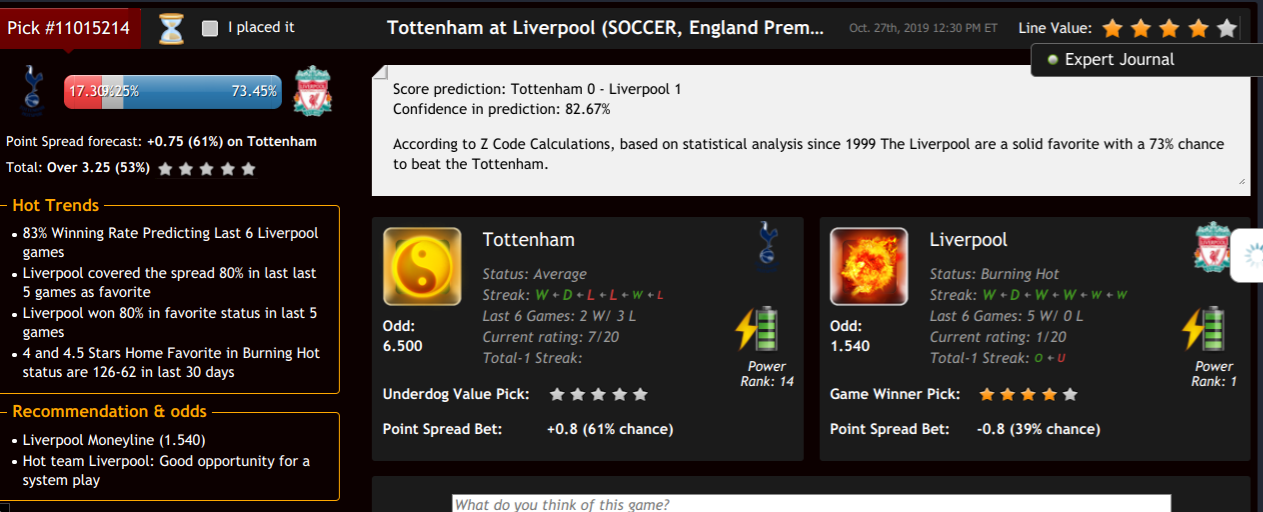 Liverpool have not been beaten by Tottenham Hotspur at Anfield since 2011. That streak should continue with Liverpool ekeing out a narrow win over their rivals. Liverpool striker Sadio Mane is in great form and could bag his sixth league goal of the season.
Winner: Liverpool
Score: 1-0
Goalscorer: Sadio Mane
Norwich City vs. Manchester United
Manchester United obtained a 1-1 draw against Liverpool last weekend, but the narrative for this weekend's match against Norwich City is different. The Red Devils were the underdogs against Liverpool. Now, they are the favourites which is something Manchester United have struggled with.
Norwich City are not great. They are second from the bottom of the table with seven points from 27 possible. Manchester United have been so bad in the league that they are just three points better off. This game is a major six-point fixture and being the underdogs, Norwich City could get a point.

Norwich City did win against Manchester City at home earlier this season. Can they rise to the occasion on Sunday? If you fancy an underdog pick, then bet on Norwich City. However, they are ice cold. Manchester United should just edge this one.
Winner: Manchester United
Score: 2-1
Goalscorer: Anthony Martial
The post English Premier League picks October 27: Liverpool host Tottenham Hotspur in epic clash appeared first on NFL Picks | NHL Picks | Hockey Predictions | Winning Sports Picks | MLB Predictions | NBA picks | MLB picks | Soccer Picks.